This month's issue brought to you by Choice of Games.
Would you like to log in?
Hope you've been well.
Submissions
(Last revised June 24, 2020: We are going on indefinite hiatus.)
We Are Closed to Submissions
sub-Q is going on indefinite hiatus as of August 2020.
Read the announcement from Editor-In-Chief Stewart Baker.
Read a thank you from Publisher Tory Hoke.
Thank you for your interest. It has been an honor to serve.
---
Most important
We are a SFWA-qualifying market for interactive fiction, sequential art, and interactive poetry. We do not accept prose without interactivity or a detailed plan for interactivity.
We have an anonymous submission process. Please remove all author labels from compiled work AND file names.
We pay 9 cents per word for previously unpublished pieces of interactive fiction of 5000 words or fewer, and a flat fee of $75 for reprints of any length. See our pay rates for detailed information.
We love receiving work from creators from traditionally underrepresented communities. If you have life experience which is relevant to the story you're telling, you are welcome to mention it in your cover letter.
Guidelines are subject to change. Please review before submitting.
Submission Status
General Submissions are CLOSED.
Our next open submission period will be in early 2020.
Submittable link
Check the status of existing submissions using this Submittable link.
Categories
Submitted works must be either:
Completed works of Interactive Fiction or Interactive Poetry.
Completed works of Sequential Art.
Completed works of prose or poetry, with a detailed proposal for interactivity.
Non-fiction.
General Submission Advice
What We Want
We are a market for genre interactive fiction, sequential art, and interactive poetry. (We have a loose definition of genre. F/SF, horror, mystery, romance, your weird unclassifiable pieces… give us your best shot!)
Work that builds people up instead of tearing them down is always a plus. Stories that are critical in nature should punch up, not down. We are happy to consider survivor narratives.
Twine, TADS, Inform, ChoiceScript, StoryLab, custom HTML5, or any other method of telling interactive stories are welcome, so long as they run in modern browsers.
We like beautiful, moving prose, but we also like pulpy fun!
If you'd like to submit something but you're not sure it's a good fit, we are happy to take a look at it.
Don't self-reject. Let us see what you've got!
What We Don't Want
Torture
Gore
Revenge fantasy
Ableism, racism, sexism, or any other kind of discriminatory content
Excessive sex, violence, or profanity
Stories that glorify, minimize, or inaccurately represent child abuse, animal abuse, or sexual assault
Although we are cool with fan fiction and erotica in general, we are not a market for either. Sorry!
Grimdark is also likely to be a hard sell.
Bonus Points for:
Stories that can be told only on a device (using choice, audio, and/or animation)
1000 – 3500 words of one-time user experience (about five minutes of playthrough), maximum 5000 words of all possible user experiences. We occasionally accept longer pieces, but it's tough on our budget.
Showing the reader things they've never seen before
Mobile compatibility. It is not necessary that your work be feature-perfect on mobile devices. What we ask is that the work be tested on mobile and 1) any missing features be handled conditionally (e.g. if on mobile, don't attempt to play two simultaneous audio tracks) and/or 2) the user be warned of any changes in mobile experience. We are happy to work with you to achieve your goals.
1st or 3rd person POV
Requiring clicks/interaction only when asking the reader to make a choice (not just to read further)
Universal Design / Accessibility
Simultaneous/Multiple Submissions
Simultaneous and multiple submissions are fine.
Please let us know as soon as possible if your submission is accepted or published by another market. There's no need to withdraw: since we do publish reprints, we may still be interested in your work, depending on the contract you've signed with the other market. (Also, congratulations!)
Response Times
Our goal is to respond to all submissions in fewer than 60 days.
Please wait until 60 days have passed to query. If you have received no response, email stewart@sub-q.com with the subject line AWAITING RESPONSE: [Your Story Title].
Rights
For original IF and for non-fiction, sub-Q acquires first worldwide publication rights, exclusive for one year, non-exclusive thereafter. For reprints, sub-Q acquires non-exclusive publication rights for one year.
Sample Contracts
Our contracts were last updated in February of 2019.
Sample Contract, non-fiction, annual.
Sample Contract, sequential art.
Pay Rates
Interactive Fiction & Poetry
Our rates for original text-based interactive fiction and poetry are based on (non-code) word count. We are a SFWA-qualifying market and pay 9 cents per word (US) for original fiction. For reprints, we pay a flat fee.
For original works, we have a firm wordcount maximum of 5000 words put before the reader (including all choices, alternate endings, etc.). Reprints may be of any length.
Original: $0.09 USD/word
Reprints: $75 USD
Sequential Art
Our rates for illustrated fiction are based on panel count. (An animated panel is considered one panel. If you have questions, please query.) We pay a flat fee for reprints.
We require that sequential art be under 50 panels.
We prefer that sequential art be under 25 panels.
Original: $10.00 USD/panel
Reprint: $75 USD
Non-Fiction
We pay a flat $70 fee for non-fiction about interactive fiction and related topics. Currently, all our non-fiction is solicited.
Interviews / Guest Posts / Round Tables / etc.
sub-Q Magazine's staff occasionally interviews authors, game creators, and other people of interest to interactive fiction fans. These interviews are non-paying opportunities.
All Works
The person submitting the story represents they have the right to include any contributors' work in the story, and to accept payment on their behalf.
Additional payment for external media (e.g. illustration, audio, or special software features) is negotiable on request. If your story contains external media, please include a description of it in your submission, and your requested rate for it.
How to Submit
All Works
Remove all author labels from compiled work AND file names (for our anonymous submissions process)
In your cover letter, please include:

Name, postal address
Title, genre, and approximate word count and/or playthrough time
Description of any external media (e.g. illustration, audio)
Brief bio with publishing/interactivity credits, if any

We encourage authors to self-identify as members of traditionally under-represented groups in their cover letters if they feel comfortable doing so
Make a single compressed file (e.g. *.zip) of all materials
Use our Submittable form.
Completed interactive works
In your .zip file, include:

Compiled story (as it would appear in browser, typically an HTML file)
Source/workspace file(s) (for examining code and overall word count)
All needed external files (e.g. audio, images) at the correct relative path needed for the compiled story to find them.
Completed works of prose or poetry, with a detailed proposal for interactivity
In your .zip file, include:

Your completed prose or poem. This may be integrated into your proposal, or in a separate document, as you prefer.
A description of how your work could be made interactive. Use whatever method of description makes sense to you, e.g. writing, flowchart, diagram, links to external sources, or any combination.

For prose submissions, please follow standard manuscript format in a *.doc, *.odt, or *.rtf file, Times New Roman preferred, Courier acceptable, links and special formatting OK. (But seriously, if you stray from SMF we won't bite you.)
For poetry, please format as you would like to see it formatted on the web.
Check our interactivity proposal guide for more ideas on how to submit a proposal.
Non-fiction
As of 2018, our non-fiction pieces are by commission only. If you would be interested in joining our stable of non-fiction writers, please send an e-mail with a CV or resumé and 2-3 sample pieces to stewart@sub-q.com.
Ready? Set? Submit!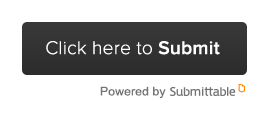 (Visited 27,671 times, 1 visits today)